Tulane-branded social media avatars are available for all schools, departments, units, and faculty members. We encourage Tulane-affiliated social media managers to use the avatars for their accounts. Our goal is that these avatars provide a cohesive identity and allow followers to quickly identify official Tulane accounts.
To request an avatar, please fill out the form at the bottom of the page.


Avatar Categories
1. Shield with Name (green, black & white, or blue & green)

2. Image with Tulane Banner

3. Image with Tulane Shield (green & white, blue & green, or black & white)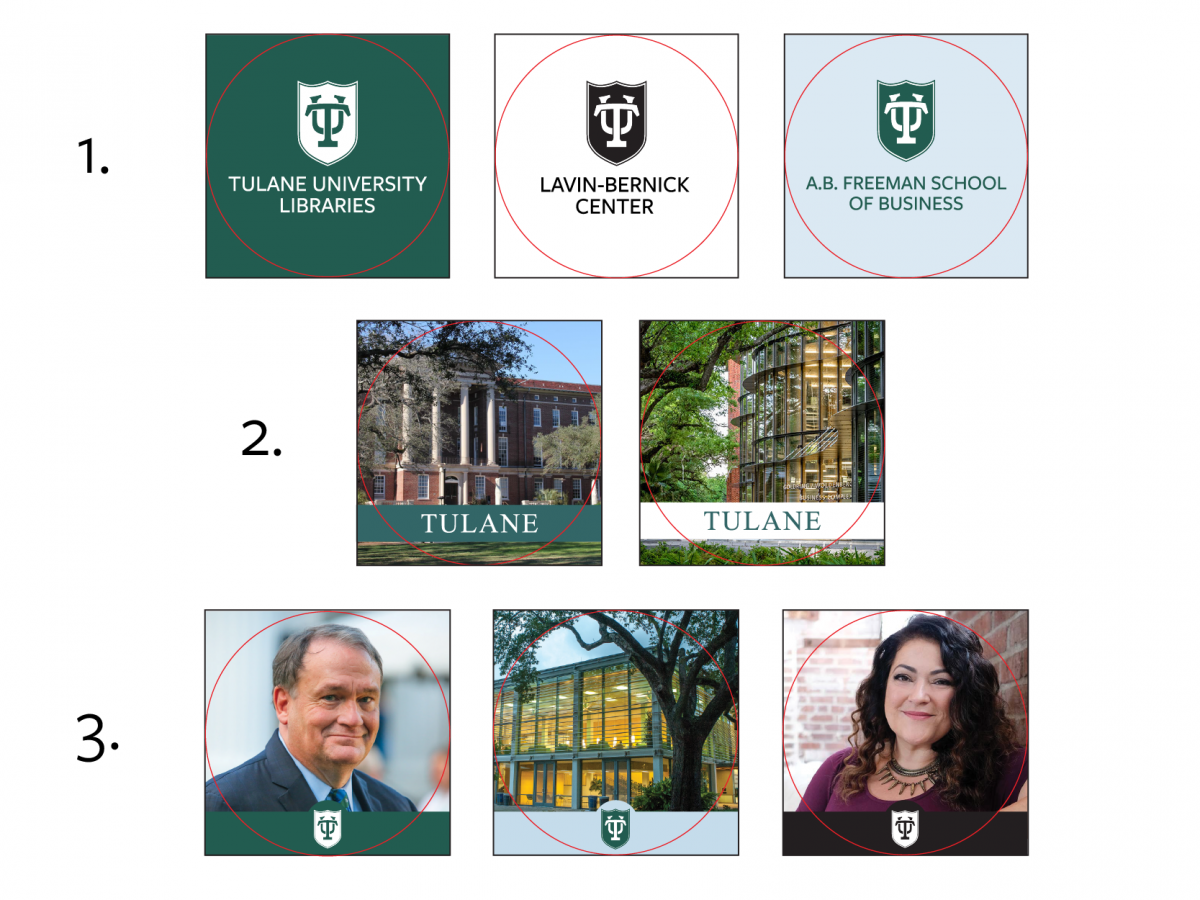 Note: Depending on the social media platform, your avatar will appear as a circle or a square. The red circle in the samples above denote what avatars will look like on Facebook, Twitter and Instagram. The square image denotes how it will appear on LinkedIn.
Avatar Best Practices
Plan to keep your avatar the same for a few months, if not longer. Avatars allow users to quickly identify accounts; changing your avatar too frequently can be confusing for followers. 

Do not adjust design or size of the avatars. The files you receive from UCM are sized specifically for their appropriate channels. If you would like an avatar resized for other purposes, contact UCM.